Florida State University Search
FSU Facilities News
---
11/20/2023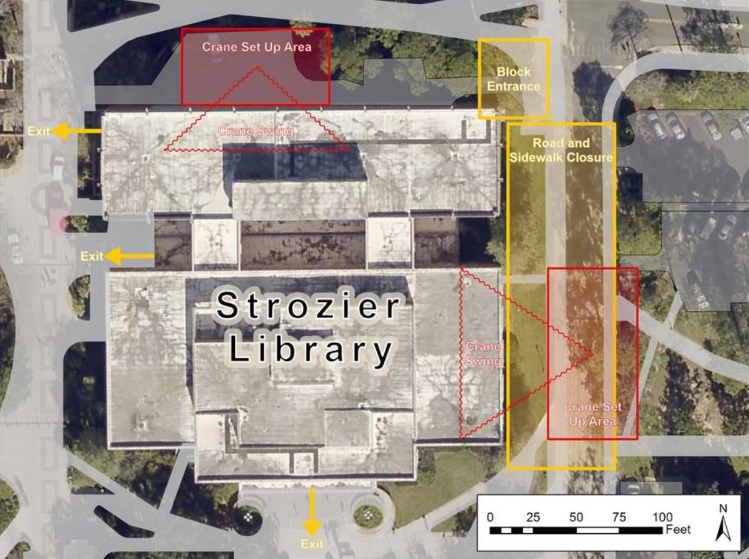 On Wednesday, November 22, 2023, Honors Way will be closed from 7 a.m. to 3 p.m. to allow for crane setup to load materials onto the rooftop of Strozier Library. The south entrance to Honors Way will remain open.
---
10/20/2023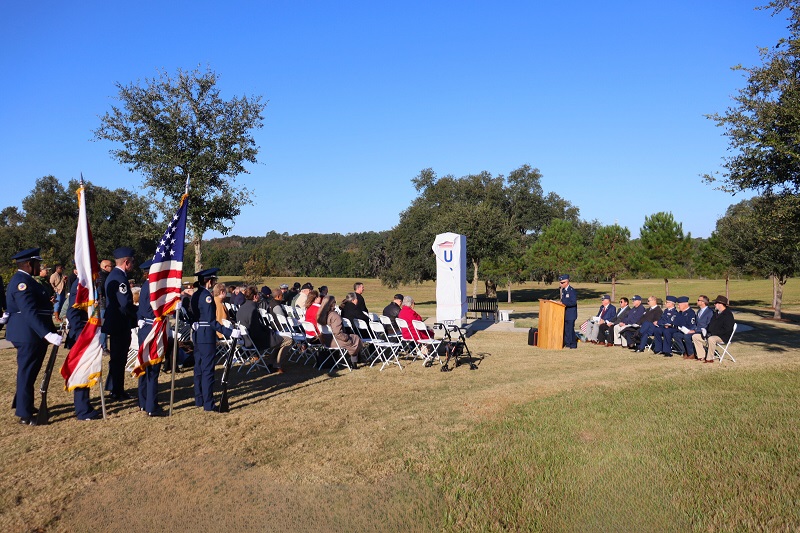 Master Craftsman Studio, an auxiliary unit of Florida State University Facilities, is renowned for its unique art installations and fabrications on Florida State's campus and public commissions throughout Tallahassee and beyond. The studio achieved a landmark in its 20+ year history, completing its first federally approved monument. The Department of Veterans Affairs was the governing body responsible for the approval. On November 2, the Air Force Association (AFA) Chapter 419 revealed the United States Air Force (USAF) Memorial at the Tallahassee National Cemetery at a ceremony with members of Chapter 419 and their families, representatives from the US Department of Veterans Affairs National Cemetery Administration, and various community members. The towering Memorial measures 8 feet tall and 4 feet wide, comprises four panels adorned with USAF insignia, and serves as a tribute to the remarkable service and sacrifice of USAF personnel.
---
10/24/2023
FSU's Central Utilities Plant (CUP), located at 990 Learning Way, will be firing the boilers at CUP on fuel oil starting on Tuesday, October 24, at 11 a.m. This routine process aims to ensure that the boilers are in good working condition in case the city enforces curtailments during winter. CUP will continue this process on Thursday, October 26, and Friday, October 27. During this time, black smoke may be visible for a few minutes.
---
10/20/2023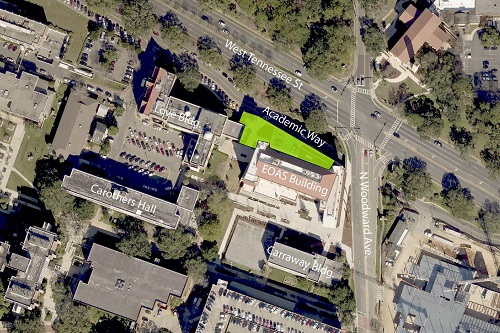 On Monday, 10/23, contractors will begin warranty work on the EOAS Building roof. A crane will be positioned in the loading dock area to lift exhaust fans from the roof to a staging area on grade. Academic way and proximate walkways will remain open but may experience short delays during brief material lifts. Flagmen will be positioned to assist with travel through the area; it is advised to avoid the area during peak travel times. Work is expected to last through Monday, 10/30.
---
10/19/2023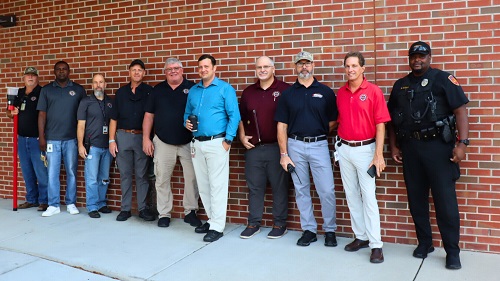 Facilities' Environmental Health & Safety Department conducted a successful drill on Thursday, October 5, at the Health and Wellness Center. A joint exercise between Environmental Health & Safety, the Health and Wellness Center, FSU Emergency Management, FSU Police Department, Tallahassee Fire Department, and Assa-Abloy (door control contractor), the drill served as a test of the FSU Alert System, an evacuation and fire drill, as well as an inspection of all fire alarm system components.
---
10/17/2023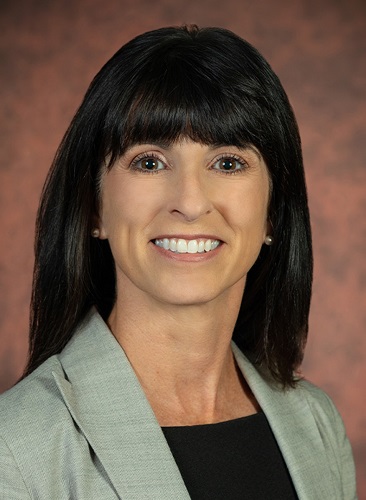 Senior VP Kyle Clark announced the advancement of Sadie Greiner as Florida State University's first-ever Chief Construction Officer. Well-known as a proactive leader who guided us through multiple transitions, Sadie joined Facilities in 2021, serving as Chief of Staff and, most recently, Interim AVP. She excels at leveraging existing strengths, acquiring new talent, and identifying areas for improvement.
---