Florida State University Search
Master Craftsman Studio
---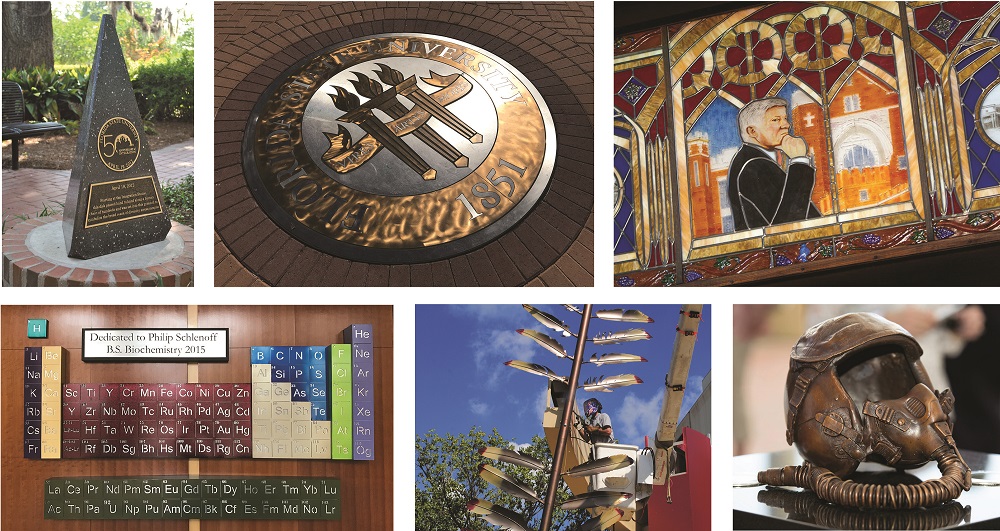 Master Craftsman Studio offers clients a wide range of products and personalized services. MCS provides accommodations throughout the lifespan of the project and ensures a successful design process from consultation, to estimate, and installation. We work on public or private commissions that lead the client from concept to completion.
Architectural Glass - windows, doors, walls, tables, countertops, room dividers, sculpture
Stained/Leaded Glass - colored windows, doors, walls, restoration
Kiln-Formed /Cast Glass - Cast logo, décor, plates, bowls, jewelry, votive, vases, awards
Bronze Sculpture/plaques - Life size statuary, busts, plaques, custom castings, reliefs
Custom Mosaics - Tables, walls, floors, glass, tile, restoration
Concrete/Terrazzo - Floors, tables, casting, countertops
Mold Making - plaster, rubber, sand, foam, wood, silicone, glass cast
Sign Making - LED, Glass, Concrete, Plaster, Bronze, Aluminum, steel, wood
Custom Carpentry - Frames, shelving, boxes, plaques, signs, CNC router relief, Restoration i.e. cannon carriage
Metal Work - Welding and fabrication with Steel, Stainless, Aluminum, Bronze, Copper, plasma pattern cutouts, water-jet designs
Restoration - Glass, Crystal, Stained Glass, Metal, Wood, Concrete
Design Consults - Brainstorm, drawing, modeling, scaling, layout, rendering, samples, prototype
Hours of Operation : 8am-4:30pm, Monday-Friday
Be sure to like us on Facebook.