Florida State University Search
Custom Mosaics
---
Mosaics are a testament of an artist's creativity, versatility and above all patience. These works of art normally take over 100 hours of labor to complete. Below is one of the mosaics Master Craftsman Studio has completed: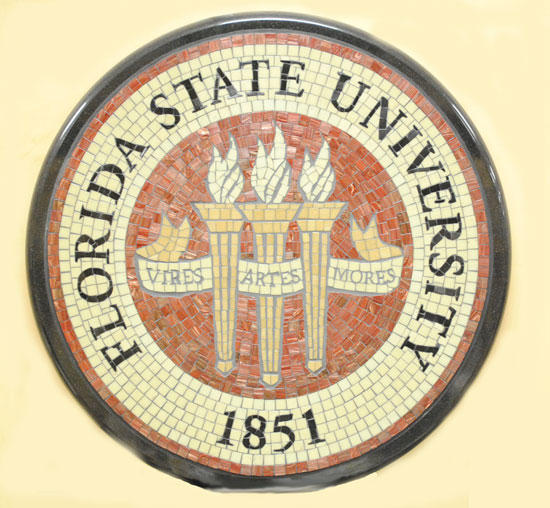 Mosaic of the Florida State University Seal : $1800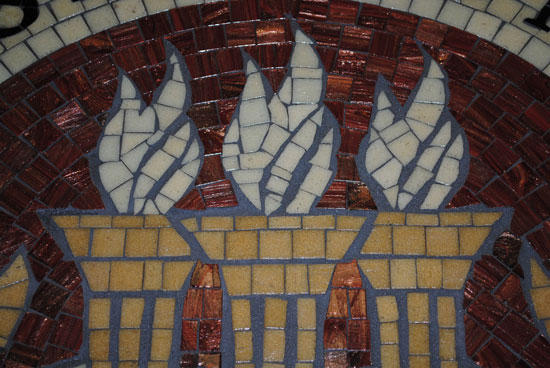 Close-up showcasing the detail of the mosaic.